We are here to help our clients, our drivers, and our people move forward with Forward. Talk to Sunny, our Virtual Assistant, about any question you may have. Take a look at our frequently asked questions to get the answers you need. You can also send us a message and we will get back to you shortly.
Virtual Assistant
Ask Sunny
Sunny, our friendly neighborhood Forward virtual assistant, is here to answer any question you may have. Submit your question in the neighboring text field and Sunny will help you find what you need.
Ask Sunny About
Shipment Inquiries
Forward Services
Service Issues
General Inquiries
Quotes and Fees
Frequently Asked Questions
Whether you're new to the industry or an experienced professional, shipping can be a complicated business. When you factor in near-constant technical innovation, the number of questions about how the business works grows every day. We assembled this list of frequently asked questions to answer the ones we get most frequently for the benefit of both existing and future customers. If you have a question that's not answered here, please reach out to us and we'll get you the answers you need! 
Here to Help
Send a Message
Need to reach one of our Forward associates? Select one of the inquiry options to open the contact form. Send us your question and we will get back to you shortly.
Existing Customer + Shipper Questions
Service Locator
Forward Near You
Use our interactive service map to locate nearby Forward offices, terminals, and shipping hubs. Get up-to-date terminal statuses, contact information, and service availabilities for any of our Forward-affiliated locations.
Nationwide Service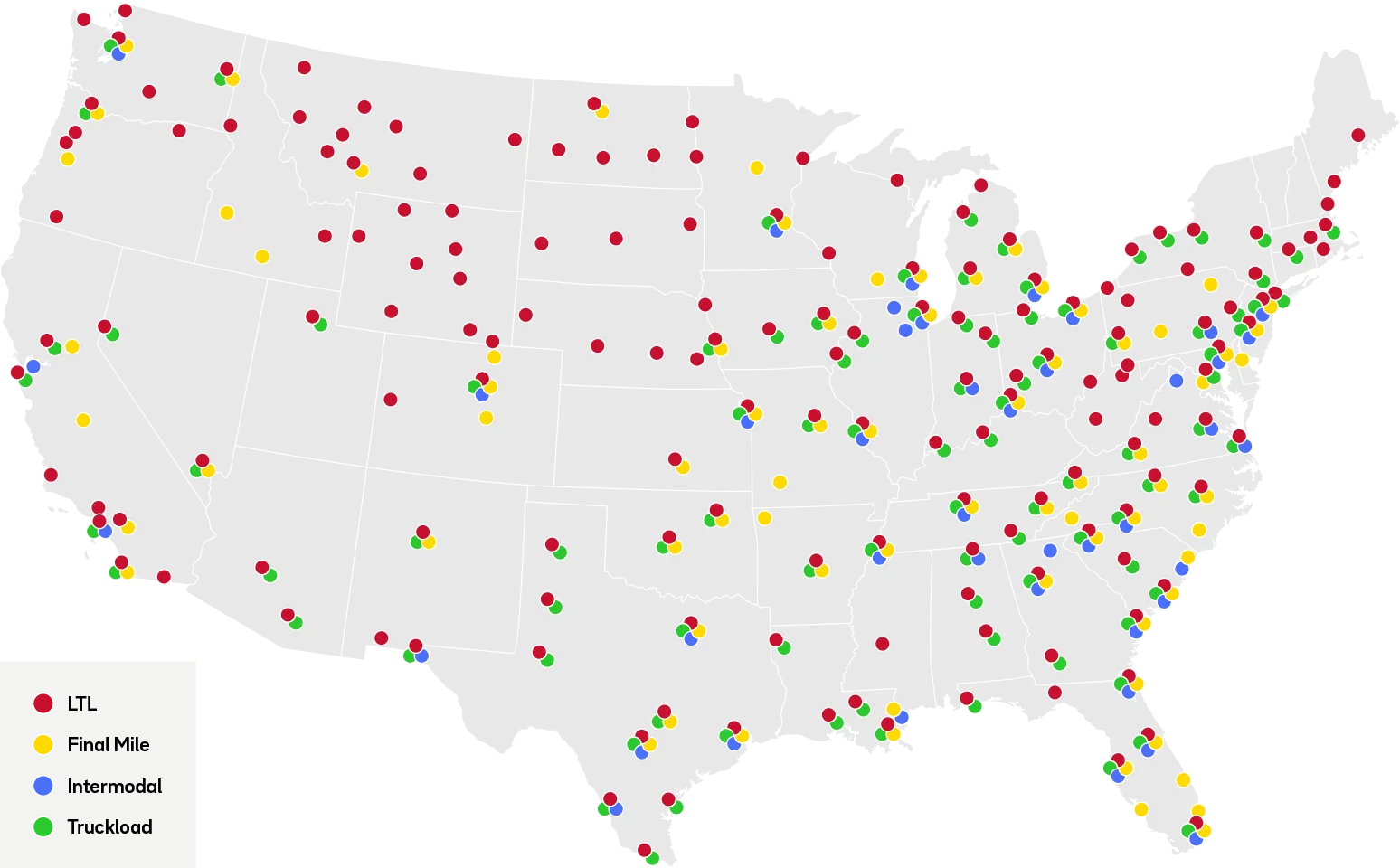 Search for local terminal