Forward Brokerage
Your network just got a lot bigger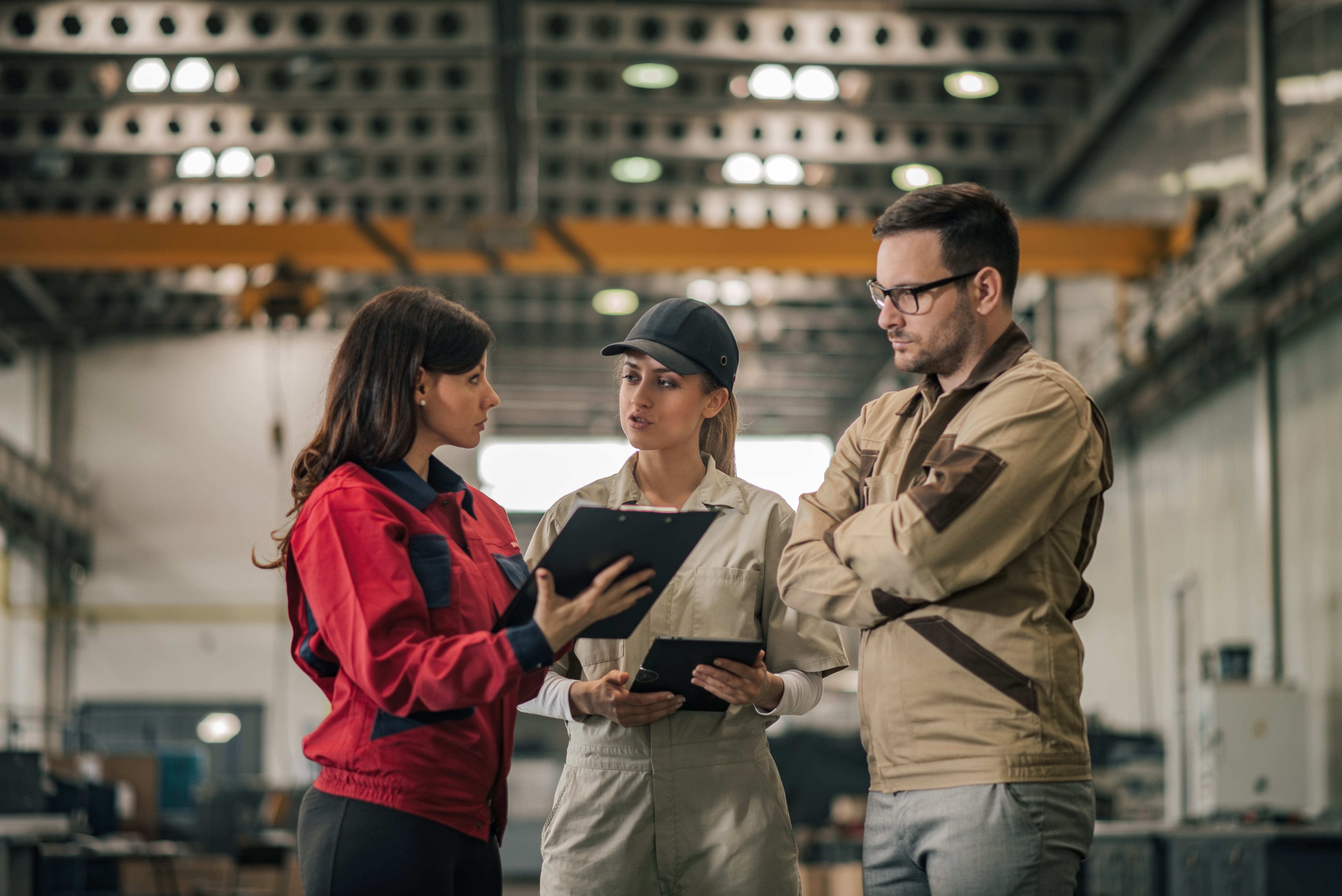 A Winning Partnership
You're looking to grow your business and new market leaders are eager to connect with a transportation provider that delivers. Why not get what you want while giving your customers what they want? A winning partnership is just around the bend.
One Shipment at a Time
With Forward at the helm, you'll gain access to an array of shipping solutions that meet your exact need. Whether you are looking for one freight solution or a combination, we can accommodate the need.
Our array of specialized equipment, multimodal solutions, and a robust carrier network is a winning combination for your every freight need. Forward brings you closer to your customers, one shipment at a time.
Creative logistics problem solving
Scalable freight solutions
Centralized decision making
Dedicated account teams
On-time performance
Flexible and highly vetted capacity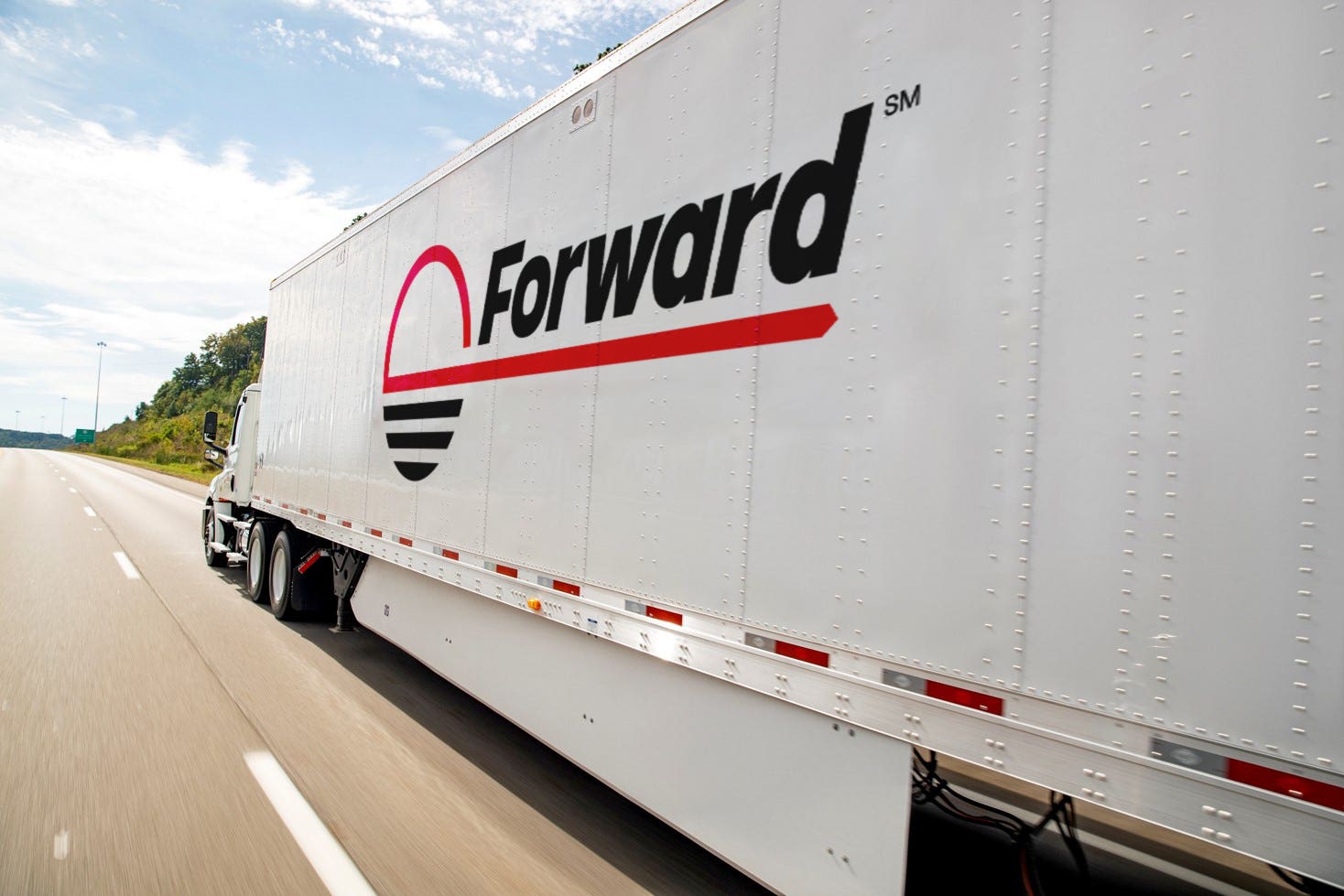 Industry Leader
Leading the industry with intact deliveries, on time performance, and customized solutions, Forward is your most trusted partner in transportation. Our robust carrier network is available to accommodate the ebb and flow of capacity, surges in customer demand, and market expansion goals. Let us help you grow.
Streamline Your Freight
Take advantage of brokerage solutions designed to accommodate your unique shipping needs across North America. Connecting you to over 10K scheduled daily lanes, our expansive footprint allows for streamlined transportation from pickup to delivery. Enjoy peace of mind when you allow Forward to manage your freight using a vast array of solutions across North America and connecting you with industry-trusted capacity.
North American Shipping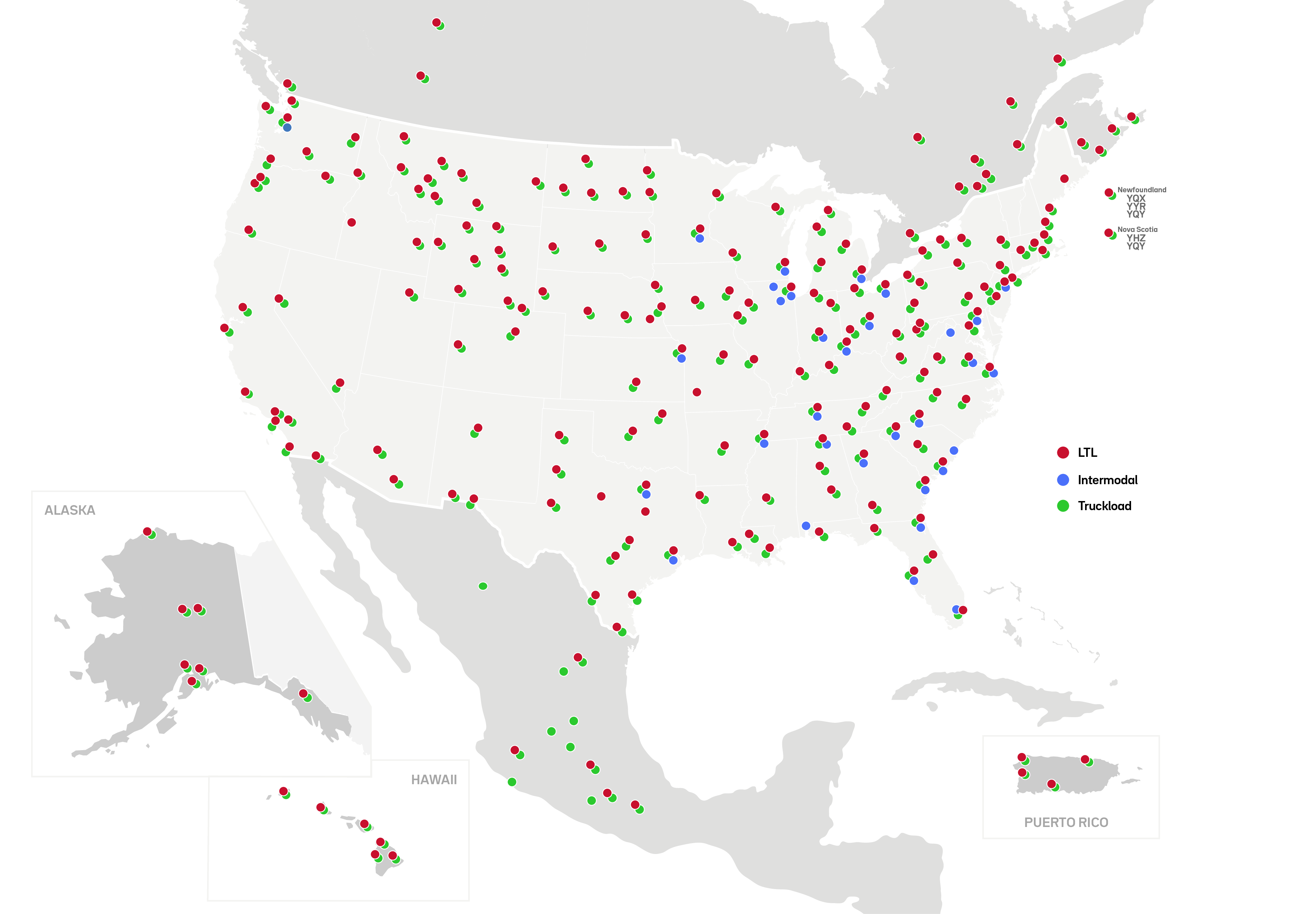 Search for local terminal
Our Load is Your Load
As a carrier, your success is our success, and we are committed to win. Bringing you thousands of loads per week, your truck will keep moving with ease through our convenient online portal, dedicated capacity managers, and quick payment. When you carry with us you'll have access to bid on your favorite lanes and secure a price that works for you. You'll have complete control over the offers you want when you haul, and how often.
A Trusted Partner
Keep your truck moving with a trusted industry partner. You'll know you're in the right place if you need:
Consistent loads
Fast and easy payouts
Intuitive carrier portal
Quick bidding system
A single point of contact to help you grow your business
Frequently Asked Questions
Do you have more questions about Forward Brokerage solutions? See are frequently asked questions here. You can also ask Sunny, our virtual assistant, any questions you may have.
Does Forward offer Intermodal Services as part of their Brokerage?
Yes, we have a dedicated Intermodal Brokerage division that provides Intermodal and drayage services, including transfer, tracking, and tracing shipments from ship to truck and beyond. Forward has over 40 years of drayage and intermodal experience.
Does Forward Handle Specialized Equipment?
Absolutely. We have relationships with a varied set of carriers that can haul traditionally-sized freight along with oversized, overweight, and temperature-controlled (to name a few).
Why Choose Forward Brokerage?
We stay at the forefront of the industry by investing in tech, decreasing costs, and increasing efficiencies. Forward's management tools keep your shipments secure and visible every step of the way.
Does Forward Offer Container Freight Solutions?
Our container freight services help eliminate the cost of a third-party provider. We prepare LCL cargo shipments for ocean or air export in one of 40 strategically located facilities in the U.S. and Canada.