Expedited LTL
Ship Fast. Ship Consistent.
Ship Fast. Ship Consistent.
Keep your business moving forward with Expedited Less-Than-Truckload (LTL) shipping solutions. You have freight that needs to be moved. We have the network to do it. Forward's Expedited LTL is designed for palletized shipments over 1k pounds traveling over 1k miles that won't fill an entire trailer.
Grow Your Business
Expedited lanes, industry-leading intact delivery rates, time-definite shipping, late cutoffs, early recovery times, and weekend service in select areas are but a few of the benefits you can take advantage of when you partner with Forward.
Let us focus on getting your freight where it needs to go when it needs to be there so you can focus on growing your business. Take advantage of local, regional, national, or cross-border shipping into Canada and Mexico to expand your market reach across North America. If it's bigger than a box, think Forward.
Expansive Coverage
Cross Border, Cross Country, or Across Town
Access a North American network of facilities, trucks, and routes to keep your business moving —across the country or across town. As an important part of your supply chain planning, the location of terminals is key to streamlining your operations. Our vast network of terminals helps reduce touchpoints and leave your freight intact while arriving on time. Find out more about how our LTL solutions keep your freight moving across North America.
North American Shipping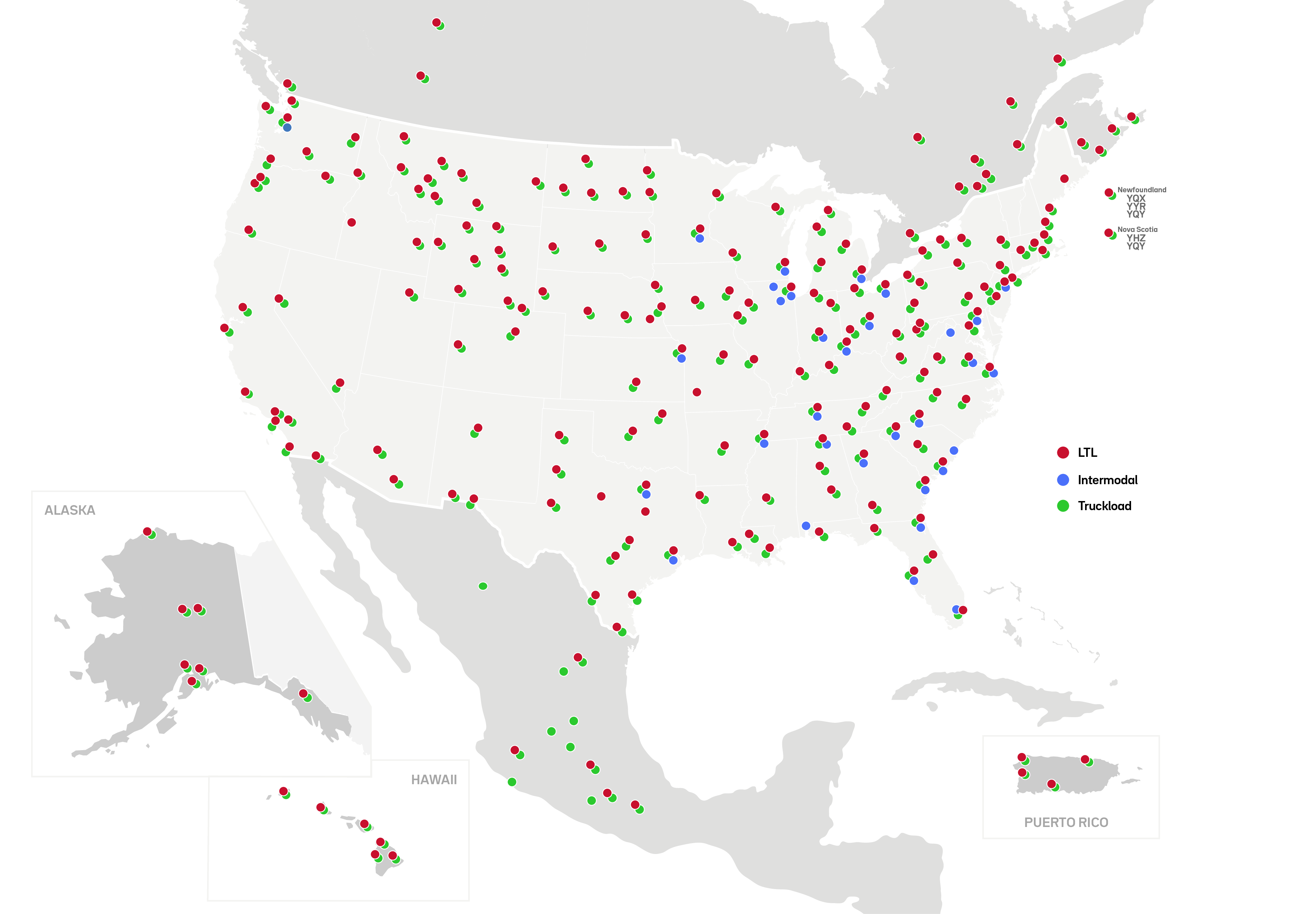 Search for local terminal
Reliable Shipping Solutions Designed With You in Mind
Crafting shipping solutions for you is what we do best. Our partners enjoy peace of mind with consistent shipping schedules, knowing they will have the solution they need exactly when needed. From the beginning, our LTL operations were strategically placed in or near airports with a scheduled transportation network for consistent and convenient shipping solutions across North America. After 40 years of trusted service, our partners benefit from value-based solutions that allow us to deliver freight with precision execution.
99.9% Intact Delivery Rate
4 Day Coast-to-Coast Delivery
200+ located across the U.S., Canada, and Mexico
8,300+ scheduled routes each business day

Expedited Shipping That Deliver From Coast-to-Coast
Extend your reach with more than 8k daily scheduled lanes to ensure your freight reaches its destination without delays. Trusted by top brands for superior on-time performance, our 4-day coast-to-coast LTL shipments provide ease of mind and a turnaround time you can trust.
Maximize Your Profits With Industry-Leading Intact Delivery Rates
Take advantage of an industry-leading intact delivery rate allowing your freight to arrive on time and in perfect condition. With a consistent reputation for damage-free deliveries, we understand how critical it is that your LTL shipment arrives safe and secure. That's why we have reliable carriers delivering on scheduled daily lanes with limited touchpoints for your shipment to arrive on time and intact.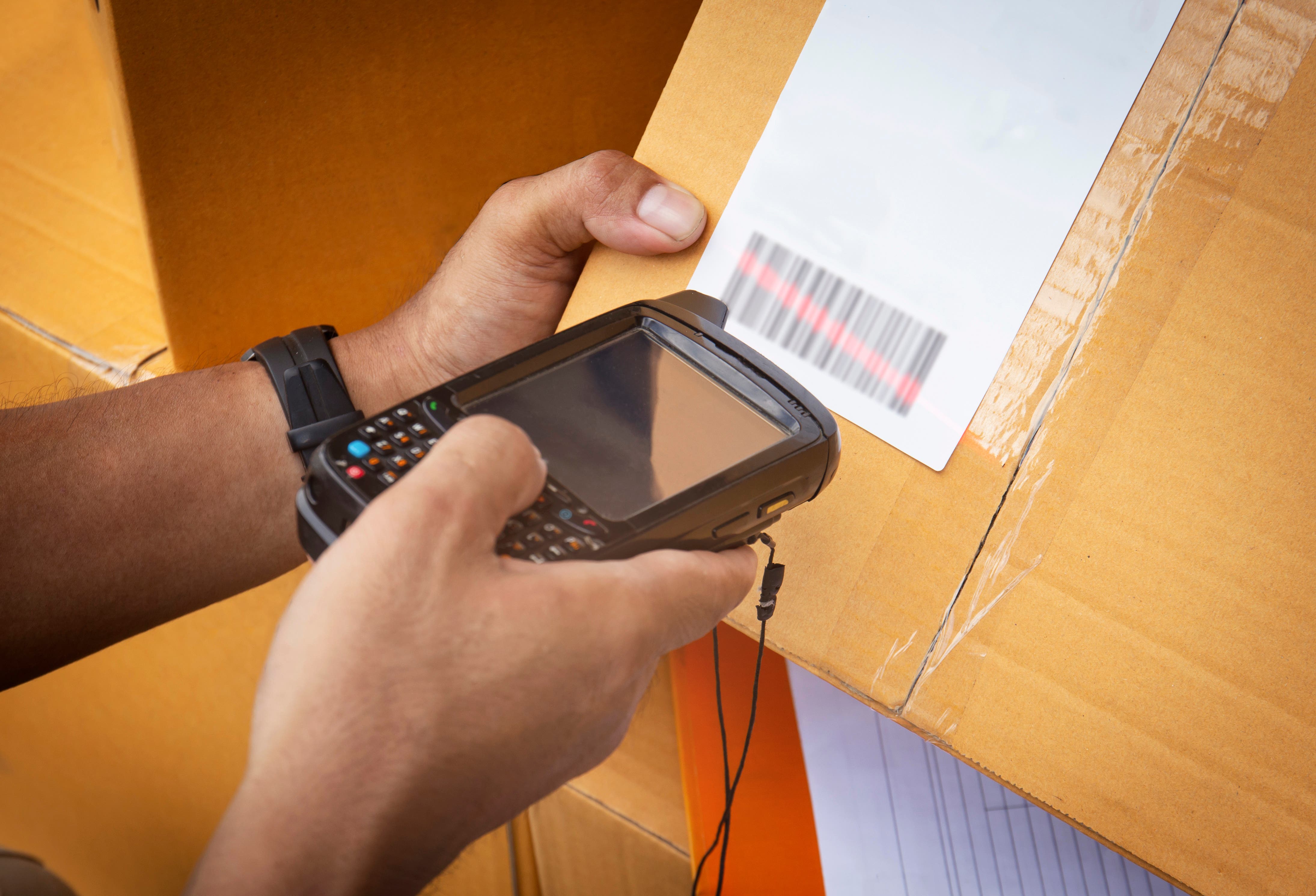 Reach New Markets
Expand your business offerings with Pickup and Delivery (PUD). Use our network to reach 96% of the nation with door-to-door delivery options. By combining Pickup and Delivery (PUD) services with our linehaul solutions, you can expand into new markets and find new customers.
Going The Final Mile
Extend your reach even further by going the Final Mile. We ship big and bulky freight of all shapes and sizes. Top brands choose our Final Mile solutions to delight customers with door delivery or home install excellence. Our variety of Final Mile solutions includes:
Curb Drop
Threshold
Room of Choice
Reverse Logistics
Installation & Assembly
White Glove & Haul Away
Dedicated or Integrated Delivery & Install
About Less Than Truckload (LTL)
Frequently Asked Questions
Do you have more questions about Expedited LTL shipping? See frequently asked questions here or ask Sunny, our virtual assistant.
Expedited LTL is like carpool for your cargo. You have freight that needs to be moved. Forward's LTL shipping is designed for smaller freight—anything bigger than a box—that doesn't fill a truck trailer. Still have questions?:
Talk to our AI assistant, Sunny, or you can send a message to the Forward Team.
What's Expedited Airport-to-Airport (A2A) LTL?
Expedited A2A is our service that moves your cargo from one airport to another via ground transportation.
Does Forward LTL serve international destinations?
Our LTL trans-border services handle the logistics of moving shipments across the border. We leverage years of experience navigating US, Mexico, and Canadian customs to move your cargo smoothly to its final destination. Contact Rene Espinet at 813-882-0028 or email respinet@forwardair.com for more information.
Does Forward handle freight management?
Our freight management service handle the in-between of the entire inbound and outbound cargo process. 
Does Forward LTL provide solutions for intermodal shipments?
Forward's Intermodal Linehaul ensures best-in-class visibility of critical shipments, nightly airport-to-airport delivery schedules, and local pick-up & delivery.